We all know that California is one of the best states to live in and raise a family in! People love California because of its weather, lovely landscapes, tourist attractions, and quality of life in general.
Long Beach
is centrally located between Los Angeles and Orange County, and of course, that is a great location! Along with location,
Long Beach Real Estate
has such a broad variety of home types, which makes it a very diverse city to appeal to all tastes!
When the summer arrives, SoCal is a favorite destination for many people all over the state. This place is like a breath of fresh air after spending time in big cities!


So, here are some great things
Long Beach
offers that will show you why people enjoy living here:
1. Great Location!
As mentioned above, the
Long Beach Real Estate
is located within Southern California, and it is pretty easy to move around the area. You can head up to Los Angeles, go over to Anaheim for Disneyland for a few days, or stay local and visit the
Long Beach
Aquarium of the Pacific
or dine amongst the famous, Queen Mary!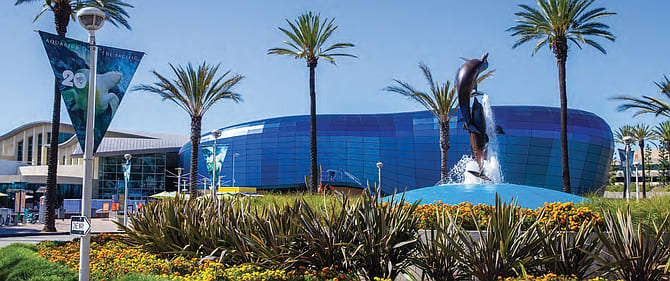 2. Amazing Weather
Long Beach
is exactly what it sounds like, an amazing beach city where the weather is almost always the warmest and oceans are also the warmest, year-round! There are many sunny days here, that are perfect for walking around the city, and even at night! It does not get very cold or harsh, like a lot of places in the state.
3.

Long Beach

Has Its Own Airport
One of the most beneficial things about the
Long Beach
area is that the area locals, tourists, and permanent residents have their OWN airport! This helps with all of the chaos of trying to fight the traffic and congestion at LAX... any time of the year and any time of day!
It seems like there are more and more people moving to this city and the surrounding area due to its popularity. If you're already a resident and you want to beat the incoming crowds, there are companies able to help you and your family buy a house in Long Beach (**cough cough*- COMPASS LONG BEACH) quickly, which will allow you a quick transition. There is a massive variety of home styles, throughout the entirety of Long Beach Real Estate.



5. Living By The Beach Is Healthier!
Many may see this as an urban myth or that it is not really important, but living on or near the beach can bring many benefits to your overall health. Here are a few:


UV rays in the sunshine can improve your sense of physical and emotional well-being by stimulating the production of vitamin D.
The sound of the waves can definitely bring a state of calm which has been scientifically proven that the sound can make us feel calmer and more relaxed.
You can take a daily walk on the sand, practice some yoga, run, and even work out. People love working out in Long Beach; and it doesn't hurt that during your workouts... say... on the peninsula, you have amazing scenery of the luxury Long Beach Real Estate!
Skincare specialists say that sunshine and seawater can help to clear up problematic skin issues just by drying the skin out. Many also say that the salt is a natural exfoliant and that the seawater leaves skin looking younger, tighter, and smoother.